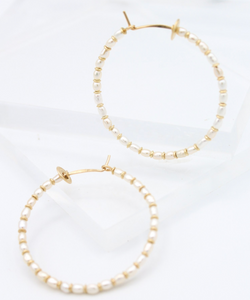 Delicate Freshwater pearls are strung with 14K gold-filled discs, the added detail of a gold larger gold disk that sits right at the ear lobe adds the finishing touch.  These are simly lovely pearl hoop earrings.

1.5" diameter
14k gold filled hoop wire and beads
Freshwater pearls

Handmade by The Swellife in Rockaway Beach, New York.